Writing or dedicating a new Torah Scroll is a very special decision. Many do so in order to honor the life or memory of a loved one. For Synagogues and Schools, it's also a major fundraising opportunity. Undertaking a Sefer Torah project fosters broad community participation, bringing people together through inspirational and educational programming. Bar none, it's a most memorable and uplifting community building experience. In addition, it provides a wonderful opportunity for one to fulfill the 613th mitzvah of writing a Torah Scroll. Both on a personal and communal level, ushering a new Sefer Torah into our Synagogue or School, is a most moving and momentous event.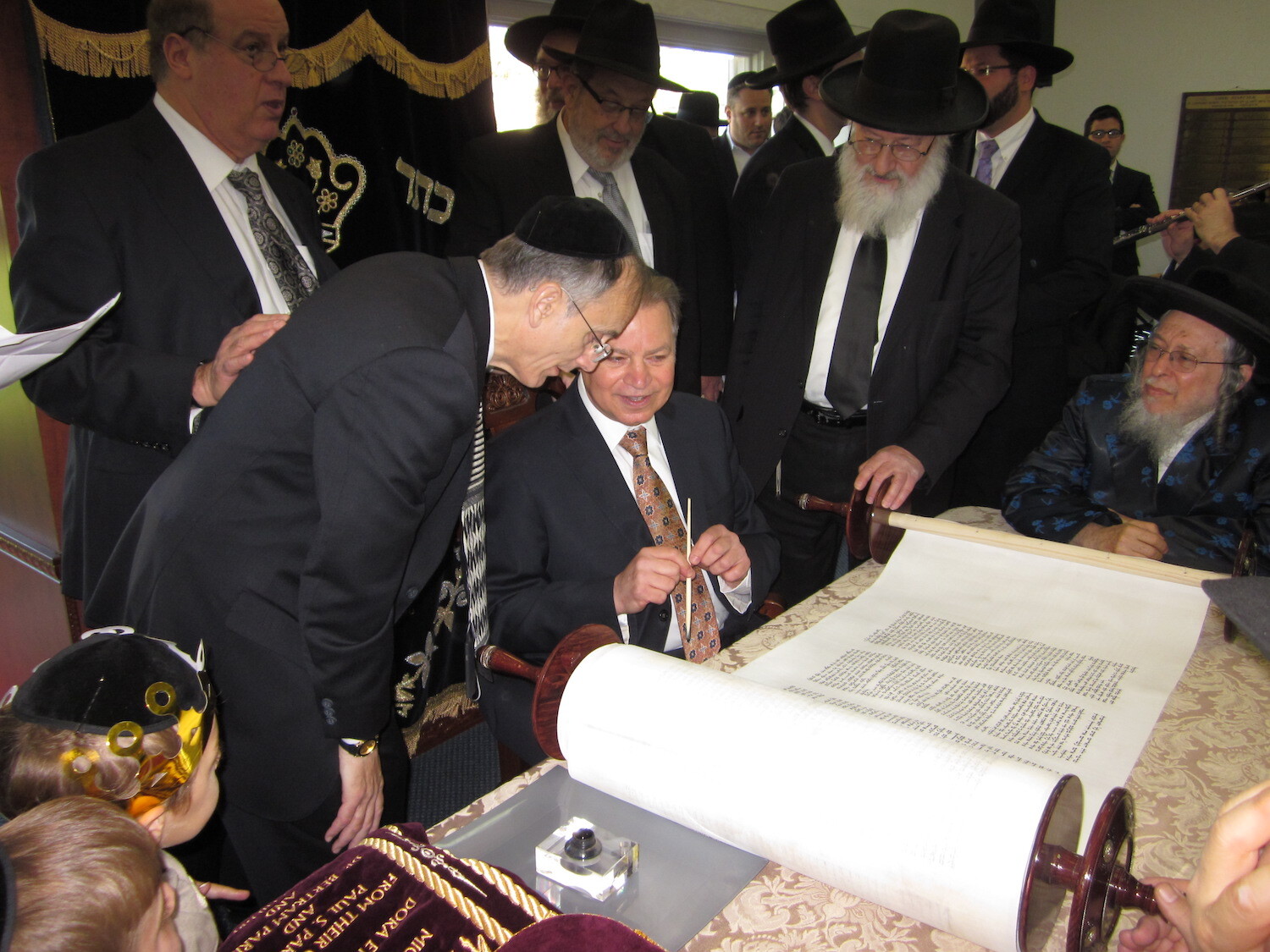 Sample our Scrolls
Below you will find samples of scrolls written by different Sofrim that are part of our network. Previewing them will aid you in deciding the style and quality of the scroll for your new Sefer Torah Project. In Judaism, there are three major writing traditions. These influence the shape of the writing font, but not the content of the text. This remains immutable as per our sacred tradition passed down through the ages.
• Bet Yosef Script - Preferred by Ashkenaz Communities
• Ketav Arizal - Preferred by Chassidic & Eastern European Communities
• Sephardic Script - Preferred by Sepharadim and Middle Eastern Communities
Please contact us. We are ready to assist you with any questions or inquiries. Tel.
(619) 583-5564